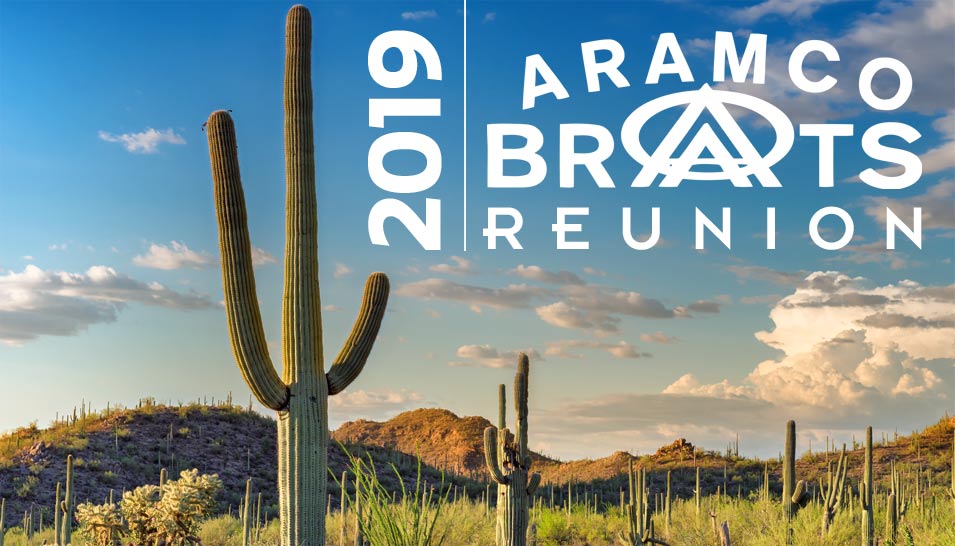 Save the Date


May 23rd - 27th, 2019
This just in from Aramco Brats:
Yallah! Come one, come all! If you squint just so, you'll swear you see jebels in the city we are heading to for Memorial Day 2019. Start saving your halalas (or quirsh if you must) we are heading to Phoenix for the next reunion. Believe it or not, it's been 22 years since we've partied in the Valley of the Sun. (Surely they've recuperated?!)
One of the largest (and 4th sunniest) cities in the US, Phoenix offers something for everyone. From the Pueblo Grand Ruin (pre-Columbian archaeological site) to Frank Lloyd Wright's Taliesin West with everything in between, you are sure to find something to do; if, that is, you can bear to leave the hotel!
Quick tips of things to do in Phoenix:
Fly into Sky Harbor, the friendliest airport in the US
If you want to golf more than our tournament - there are 200 golf courses!
Go hiking in one of the nation's largest parks - South Mountain Park
Museums galore(29+) and a zoo
Skydive- Russell and others will be pleased with a multitude of Drop Zones to choose from
Eat well! There are close to 3000 restaurants and bars in Phoenix
14 Shopping Malls
Water & amusement parks
Save the date! May 23 - 27, 2019 and get ready to pack your sunglasses and sunscreen.
Keep checking back for all the scoop on your fabulous reunion committee, reunion hotel group reservations, and registering to join us! Visit Aramcobrats.com.