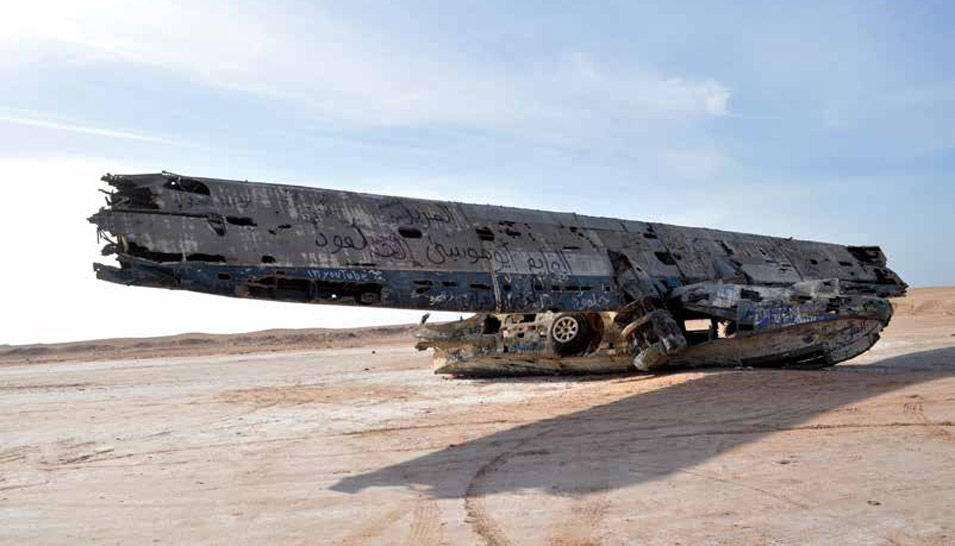 Israa Garatli used his Nikon D500 to capture this image of the abandoned flying boat wreck in the middle of the desert east of Seham Bay. "I am fortunate to be a tourist in my own country through the Saudi Aramco Employees Association's in-Kingdom trips," said Garatli, who took the photograph on an organized trip to the Tabuk region in the Kingdom's northwest. "I was fascinated with nature, and this abandoned wreck that you can look up and find on Google Maps," he added.
The seaplane, which was purchased from the U.S. Navy before being converted into a luxurious flying yacht, was abandoned in the 1960s near the Gulf of Aqaba.
Garatli, who is an organization performance adviser in the Organization Consulting Department's Consultant Management Group, has been with the company 18 years.