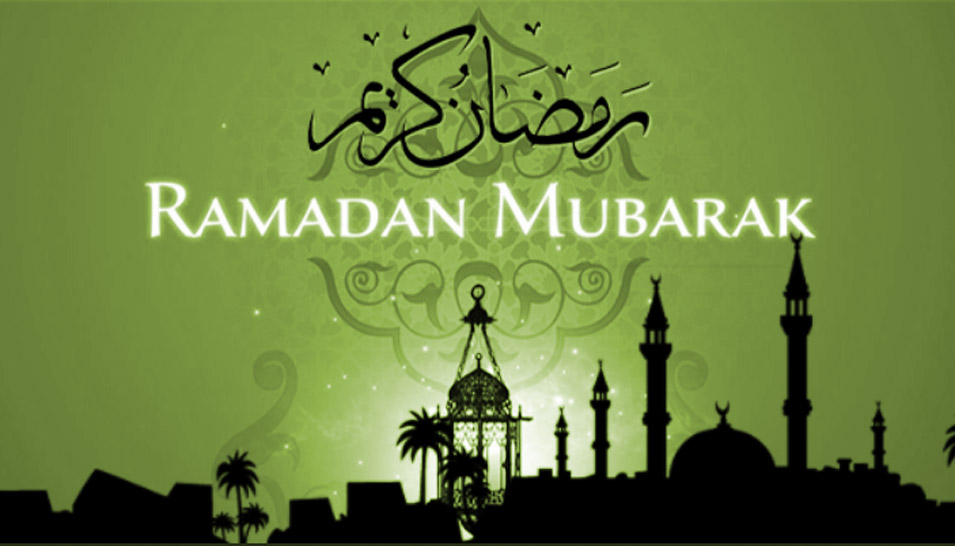 Ramadan is coming! Here are some 'fun facts' and advice from our Muslim colleagues at the U.S. Consulate General in Dhahran.
Ramadan in Saudi Arabia
In Saudi Arabia, eating, drinking and smoking in public during daylight hours is illegal
Roads and shopping centres are generally quiet by day and VERY busy at night
Take particular care on the roads just before sunset
If invited to iftar, accept! It is a great cultural experience
Greet Muslim colleagues with "Ramadan Kareem" (lit: Generous Ramadan) or "Ramadan Mubarak" (lit: Blessed Ramadan)
Traffic and Travel during Ramadan
From the last week of Ramadan until a few days after Eid, travel to Muslim countries, and particularly to Saudi Arabia, becomes congested
Flights in and out of the Gulf become especially congested during the second half or Ramadan
Particularly in the last 10 days of Ramadan many Muslims travel to Makkah to make Umrah (a pilgrimage outside Hajj)
Local traffic congestion is common just before iftar (at sunset) and at night
What is Ramadan?
Ramadan is the ninth month of the Hijri / Islamic calendar
The word Ramadan is derived from "ar-ramad" which means intense heat, dryness, scorched ground
Being a lunar calendar, the Hijri calendar is 11 to 12 days shorter than Gregorian calendar, therefore Ramadan is 11 to 12 days earlier every year
Ramadan begins with the sighting of the new moon
Ramadan continues until the next new moon is sighted, or a maximum of 30 days
The start of Ramadan may differ from one location to another depending on confirmed sightings of the moon
Ramadan is the month in which the Qur'an (the holy book of Islam) was revealed to Prophet Mohammed.
For all Muslims it is a special month of fasting, repentance, increased prayer & increased charity
The month ends with the festival of Eid Al-Fitr, a day of celebration and gratitude
The fourth of five pillars or Islam
Common activities of Ramadan
Iftar: Breaking of the fast at sunset (coincides with Maghrib, the 4th daily prayer)
Sahoor: Light meal before dawn and the first prayer of the day
Ziarat: Social gatherings (visiting relatives, sharing food with neighbours, friends and the poor)
Tarawih: Optional prayers in the evening immediately after 5th prayer
Qira'at: Reading of the Qur'an during free time
Qiam: Optional late night prayers in the last 10 days
Fasting - Why?
The primary objective of fasting is to attain taqwâ
Taqwâ is the concept of "God consciousness"
Taqwâ is an Arabic word that comes from "al-Wiqaya" which means prevention and protection
Taqwâ therefore means to be aware of God and protect yourself against diverging from the path of God
Helps Muslims draw closer to God through increased recitation and reflection of the Qur'an and additional prayers/worship
Aids in increase of iman (faith) and ihsan (sincerity and righteousness) and removal of riyya' (showing off)
Aids in purification of the heart/soul and helps to improve one's character
Trains the person to do praiseworthy acts e.g. charity, kindness, generosity, patience and forgiveness
A fasting person experiences some of the hardships of the poor and hungry
Fasting begins at the break of dawn and ends at sunset
Refrain from food, drink and sexual intercourse during fasting hours
Depending on location and season, it can vary from 12 to 17 hours
Refrain from blameworthy thoughts and acts (eg: foul language, vain talk, hurtful behaviour) at all times
All Muslims except children, unhealthy adults (mentally or physically), adults travelling long distances, and women who are menstruating, in post-childbirth care, pregnant or breast-feeding.
---
American Citizen Services
Consulate General of the United States | Dhahran, Saudi Arabia
U.S. Department of State | +966.013.330.3200 | [email protected]
Register at https://step.state.gov/step/