Photos by: Abdullah Al Shahrani and Alaa Al Marei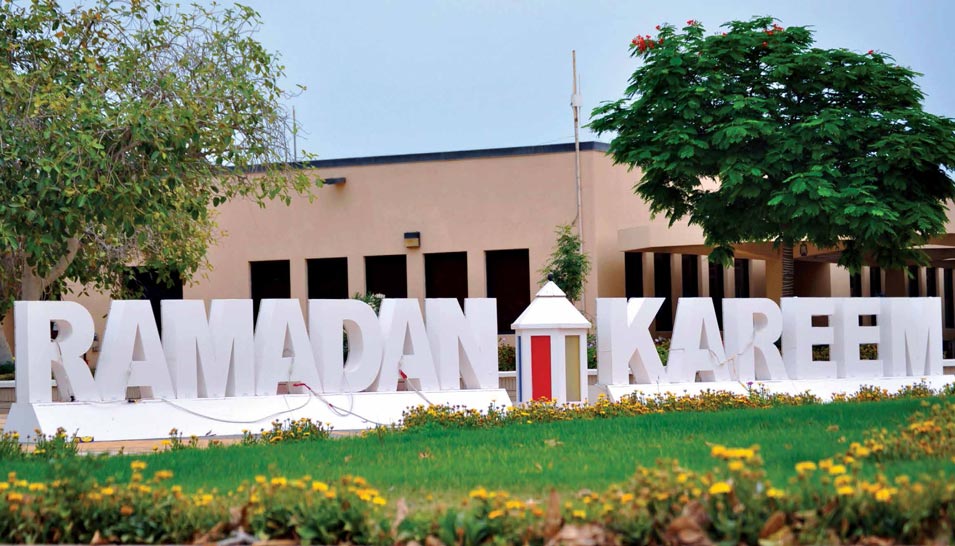 From Tanajib to Jazan and all points in between and elsewhere, Ramadan is a time each year like no other, and this year even more than usual.
Varieties of Iftar meals and drinks for Tanajib Plant workers.
The Iftar meal features a variety of foods and beverages for Tanajib Plant workers.
Offshore night shift employees line up for Suhoor while taking all COVID-19 mitigation measures such as physical distancing and wearing masks at Zuluf GOSP-4.
Mohammed Al Malki, Zuluf GOSP-4 technician, heads to the Accommodation Platform for Iftar as the sun nears the horizon after working hours.
Employees Kingdomwide are celebrating perhaps the most unique Ramadan of their lifetimes as the convergence with the COVID-19 pandemic has altered their lives even more than usual during the Holy Month.
Mansour Al Subaie, gas console operator, wears a protective mask and gloves as part of his standard COVID-19 work precautions during plant startup in Tanajib.
Mohammad Shabrakah, Operation Group supervisor, breaks into a smile while breaking his fast and having a great time with his colleagues.
Alaa Marei, Tanajib Producing Division Safety Officer, breaks his fast with a date while enjoying Iftar with his colleagues.
Still, Saudi Aramco employees continue to celebrate as their forefathers have for centuries while also answering the company's call to maintain our operations safely and reliably, as pictured here, with employees from Safaniyah, Tanajib, and Zuluf.
— The Arabian Sun: May 6, 2020 | Vol. LXXV, No. 19