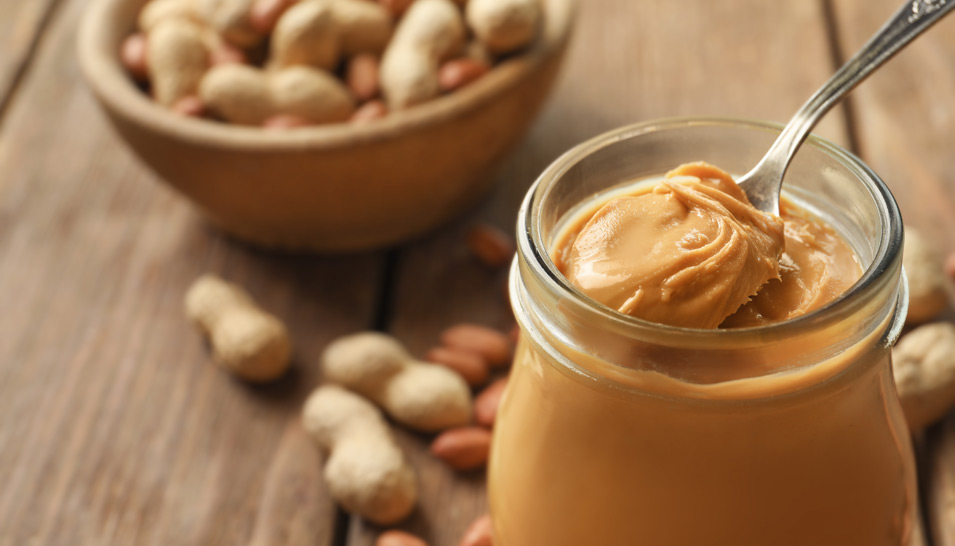 Before today, we here at AXP have never featured a story about peanut butter. Thanks to Aramco brat Desiree Adams, this is our chance to correct that omission.
In 1978, Desiree, nine years old at the time, moved to Udhailiyah from Texas with her parents, Raymond and Sharon Adams, and her seven-year-old sister. Some of you readers will no doubt remember Raymond Adams, who served as head of security in Udhailiyah from 1978 to 1986—nine years chock full of great memories for Desiree. Recently she shared some of them with us.
AXP : What did you like most about living in Saudi Arabia?
Adams : What did I like the most about living in Saudi Arabia? Hmmm…I don't have one particular thing. I loved the people that I met and grew up with. We all shared a unique experience that will bond us for life. It is a connection that can't be explained to someone who's not an Aramco brat.
AXP : What is one of your favorite memories of Saudi Arabia?
Adams : My sister and I were both very young when we moved there. I was nine, and my little sister was seven. We spent our very first night in Saudi in a trailer inside the gates of the Abqaiq ACC camp. Neither one of us could sleep a wink, so we got up and started poking around, as young kids often do. We found a jar of peanut butter in the kitchen cabinet. I took my baby sister by the hand and led her outside into the hot night air. There we sat down on the metal stairs that led into our new home in this strange place. I opened the jar of peanut butter for us and before you know it we were dipping into that jar with our bare fingers. Yum! As I held the open jar in my hand, I looked up and saw that the night sky glowed a brilliant red-orange. My sister noticed a bright flare coming from outside the gate. It sat atop a really tall object. For the longest time, we just sat there watching it burn, unable to move. Finally, my sister turned to me and said, "Hey, Sissy, you think maybe we could go back home tomorrow?" I just looked at her and told her that this was our new home and that we wouldn't be going back to Texas for a long time. That was a moment I will never forget. It was just my little sister and me sitting under that bright night sky in a very different place, sharing a jar of peanut butter.
AXP wonders whether Desiree knows the fascinating story associated with her first name, a story involving none other than General Napoleon Bonaparte, Emperor of France. The story goes like this:
Before marrying Josephine de Beauharnais, who later became Empress Josephine, Napoleon was engaged to Bernardine Eugénie Désirée Clary, the daughter of a wealthy shipowner from Marseilles. Mademoiselle Clary is popularly known to history as Désirée thanks in large part to a 1954 film of that name starring Marlon Brando as Napoleon and Jean Simmons as Désirée. After Napoleon spurned her for Josephine, that Désirée married French general Jean-Baptiste Bernadotte instead. Bernadotte later became king of Sweden with Désirée by his side as his queen. Sweden's royalty today are her direct descendants. Napoleon was so enamored of Désirée, he wrote a romantic novella about her, Clisson and Eugénie, using his preferred name for her—Eugénie—not Désirée.
Perhaps Desiree Adams' parents were fans of the movie Désirée and that's why they gave her that distinctive name. Whatever their reasons were, we advise Desiree to wear her name with pride, for it was once the name of a famous queen. It's doubtful that Bernardine Eugénie Désirée Clary, queen though she may have been, ever experienced anything like what Desiree Adams experienced that night in Abqaiq with that yummy jar of peanut butter.
AXP thanks Desiree for sharing such a fun and unique memory with us. We encourage other brats to do the same. Based on numerous comments we've received over the years, stories from brats like Desiree have a special appeal to our readers. So, what's your favorite story of life in the Kingdom? Tell us, and we'll tell the world. Click Let Us Write About You.
Today Desiree is living once more in Texas, this time in Longview, east of Dallas on the way to Shreveport. She encourages former friends to write to her at 3623 McCann Road, Apartment 1054, Longview, Texas 75695 or email her at [email protected].