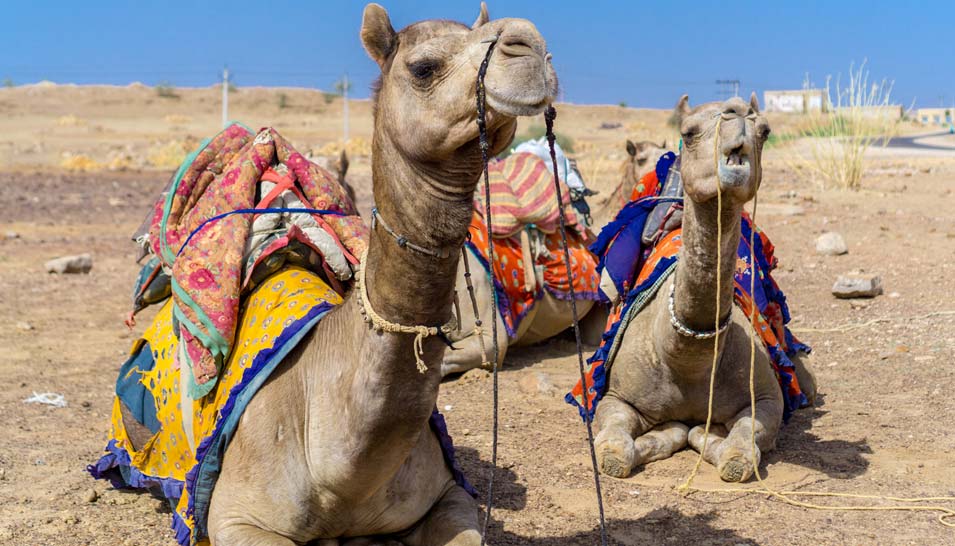 Former Aramcon Andrew Guinosso is embarking on a wonderful project that will enrich the souls of all Aramcons and he asks for your help. Basing his project off the popular "Chicken Soup for the Soul" series, he plans to capture what it means to be an expatriate in Saudi Arabia through a collection of submitted stories. The following letter will explain what has inspired him and how you can help. We hope you are encouraged to make a contribution to his project by sharing your stories.
Dear Friends and Fellow Aramcons,
The Monterey Reunion was my first major Aramcon reunion since I retired from Aramco in 2003. I did attend a much smaller reunion in Austin, Texas during a visit to see my friends, Brian & Joann Dunloy in 2005, if memory serves.  The Monterey Reunion was clearly a most enjoyable event and I applaud the efforts of Hosts Christien & Rob Petrie for their planning, execution, and good will.  Great planning, great logistics, and a great venue for the dinners, gatherings, and sightseeing.  Well done!
I was happy to see so many old friends from my years in Aramco. I have always believed that the Aramcon community in the States (and around the globe) is probably one of the most amazing people networks in the world. I really do not think it is possible to explain it to anyone who has not lived in Saudi Arabia. Old friends reconnect in an instant and it is as if it were yesterday when last they spoke. I truly believe the friendships we made in Saudi Arabia are some of the strongest (if not the strongest) that any of us has ever made in our lives. Certainly for me, they are. I view these friendships as a unique gift.
I also want to thank Mr. Arthur Clark from ASC who was able to get me scheduled for an interview with the Oral History Project Team from Saudi Aramco and ASC, including Ms. Farah Alsharif, Mr. David Lugo, and Ms. Debbie Edwards. My interview by Farah Alsharif and her team rekindled an idea that I first thought about when I retired from Aramco in 2003. At that time, I did not believe anyone to date (with all due respect to Mr. Larry Barnes and others) has been able to capture what it meant to be an expatriate in Saudi Arabia. The friendships and relationships we had with other expatriates and with our Saudi friends and the experiences we had were unique and very special. We all feel the emotions and the connections when we get together at weddings and other smaller gatherings, as well as the various reunions, but no one has been able to put the wonderful memories from our days in Saudi Arabia on paper. I would like to facilitate doing so. Here is my plan. I want to collect and publish stories from Aramcons that would capture the wonderful life and business careers we experienced with Aramco in Saudi Arabia. I want to model these collections of stories after the "Chicken Soup for the Soul" series that Jack Canfield and Mark Victor Hanson have created here in the United States. A working title for these stories would be "Chicken Soup for the Aramcon Soul" or "Chicken Soup for the Expatriate Soul." I can reach out to Messrs. Canfield and Hanson to create one or more volumes of these stories, using their published guidelines for the Chicken Soup for the Soul series. The stories would encompass business vignettes, camp life, the experiences of traveling with the Dhahran Outing Group (the DOGs), the activities of the self-directed groups, expatriate experiences during Gulf War I and Gulf War II, the AEA and the Fall Festival and other events, the story of the Desert Dogs, and so much more. The stories can be funny, poignant, inspirational, or serious. Stories should be 1,200 words or less and each volume would contain 101 stories (these are Chicken Soup for the Soul guidelines).
So, here is the call to action. If any of the recipients of this global message have one or more stories they would like to see published in such an anthology, then please send them to me in Microsoft Word format, double spaced. Also, I would ask you to pass on this idea to Aramcons in your respective networks. I will take a leadership role in coordinating with the team at "Chicken Soup for the Soul" and in collecting and collating the stories for publication, but in looking ahead the project may become more complicated than I initially envisioned and may require more structure and process, such as a story selection committee, a financial accountability committee, etc. Here is one example regarding proceeds from book sales: Proceeds from sales can be donated to the charity of your choice, to a special project in Saudi Arabia/Saudi Aramco, or other purpose as a specific contributor would desire. How best to control and monitor this?
One final thought occurs to me. I would like to also invite contributions by our Saudi friends as well, for two reasons. First, they have a wonderful sense of humor and probably have great stories to tell, and second, I believe their contributions would help the people in the United States understand that there is a wonderful bond between our two countries and that deep friendships exist between Saudis and Americans that transcend nationality, culture, and religion.
So, if this project intrigues you or you would like to help with it, we can set up a virtual work team using Zoom or another on-line facilitation website. I welcome your thoughts and feedback.
Warmest regards and Happy New Year to all,
Andrew
Andrew J Guinosso
Email: [email protected]
Badge #97734
Personal Cell Phone: 775-560-1123