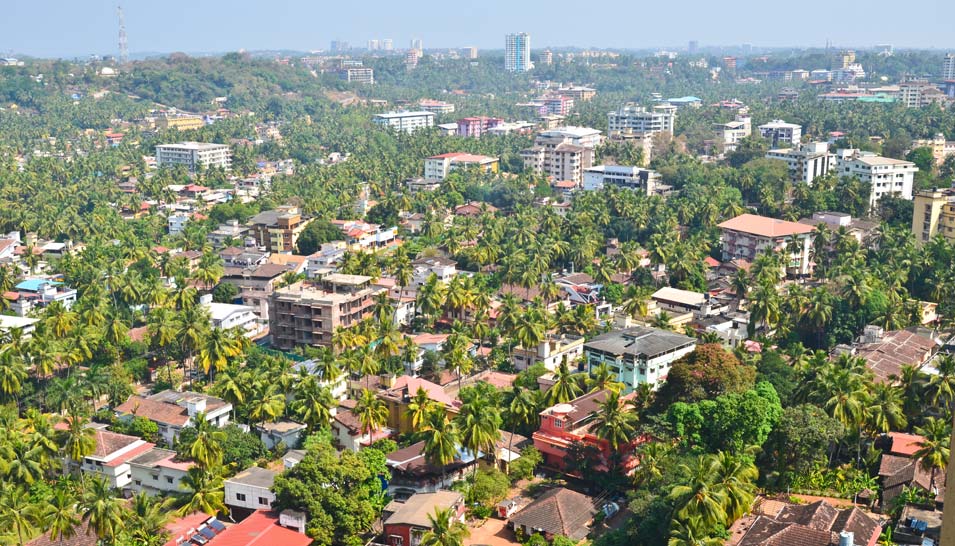 Mangaluru (Mangalore) India
In our "Let Us Write About You" series, we frequently share tales of annuitants living in the United States. Yet, as our readers are well aware, Aramcons hail from many different countries all around the world. For this reason, we are especially pleased this week to feature a former member of the Aramco family living today in Mangaluru, India—Robinson Palanna, Badge Number 141806.
Forty years ago this year, Robinson accepted a position with Aramco as a metals mechanic working as a member of the Udhailiyah pipeline maintenance team. For the next eight years, he accumulated a wealth of unforgettable memories while working in the deserts surrounding Haradh, Hawiyah, Uthmaniyah, Shedgum, and 'Ain Dar located along the craggy En Nala anticline and sitting directly atop Ghawar, at over 2,000 square miles in area by far the largest conventional oil field in the world.
Robinson recounts how "many times we, along with our Saudi friends, were invited by Bedouins into their tents where their hospitality and happiness overwhelmed me. They served us dates and cheese and camel milk. Being the only Indian in our crew of five, I could not understand Arabic, so my Saudi friends used to translate conversations into English for me. Later on, I learned to speak Arabic, which helped me after leaving Aramco in 1986."
Robinson returned to the Kingdom in 2001, working for the next ten years for outside contractors as a general pipeline foreman on Aramco projects in such places as the oil refinery at Ras Tanura, the gas plant at Hawiya, and the petrochemical works at Jubail. He recalls one incident from those years with particular fondness:
"While working for an Aramco contractor, I had an opportunity to call my ex-Aramco colleague and fellow Indian, Mr. Alwyn. He had been a storekeeper in Udhailiyah in pipeline maintenance. When I called the office number I had for him, the person who answered the phone told me Mr. Alwyn had long since resigned and left the company. When I thanked him and was about to disconnect the phone, I heard him say, 'Wait! I remember your voice. Who are you?' Surprised, I said, 'I am Robinson.' 'Oh Robinson!' he answered. 'I am Ismael!' to which I replied, 'It's great that you remembered my voice after fourteen years!' "
Other favorite memories Robinson carries with him from his days in Saudi Arabia include Christmas celebrations in the Udhailiyah camp, receiving a safety award in a party arranged by his department, and sitting on the ground in a circle with his legs folded together along with his bosses and his Filipino, Pakistani, and Saudi friends sharing the traditional Saudi Arabian dish Kapsa, made with rice and meat.
Today, Robinson lives with his wife Asha in the Sai Paradise Apartments Urwa Stores on Kulur Ferry Road in Mangaluru, India. They are the proud parents of two children: son Wilson Raj and daughter Diana.
Robinson invites former friends and colleagues to contact him by email at: [email protected].
We here at AXP strongly encourage Aramco annuitants from around the world to share their stories with us like Robinson just did. Based on the many responses we've gotten from readers, "Let Us Write About You" is our most popular feature. So why not let us do exactly that—write about you? You can be certain that a long-lost friend or two or maybe even more from your Aramco past will notice and in all likelihood even respond if you share your contact information like Robinson just did. Is there a greater joy in life than that of reconnecting with old friends? Not many.