Aramcons have always made lifelong friends from around the world. Many times, these friends are as close as family. Russell Rhea had these friends as 11 Aramco Brats attended the April 16 memorial service held at his mother's home in Decatur, Georgia.
Three year old, Russell, moved to Dhahran in 1958 with his parents Dr. James W. and Ann Rhea.
The following Aramco Brats attended Russell's memorial in Georgia.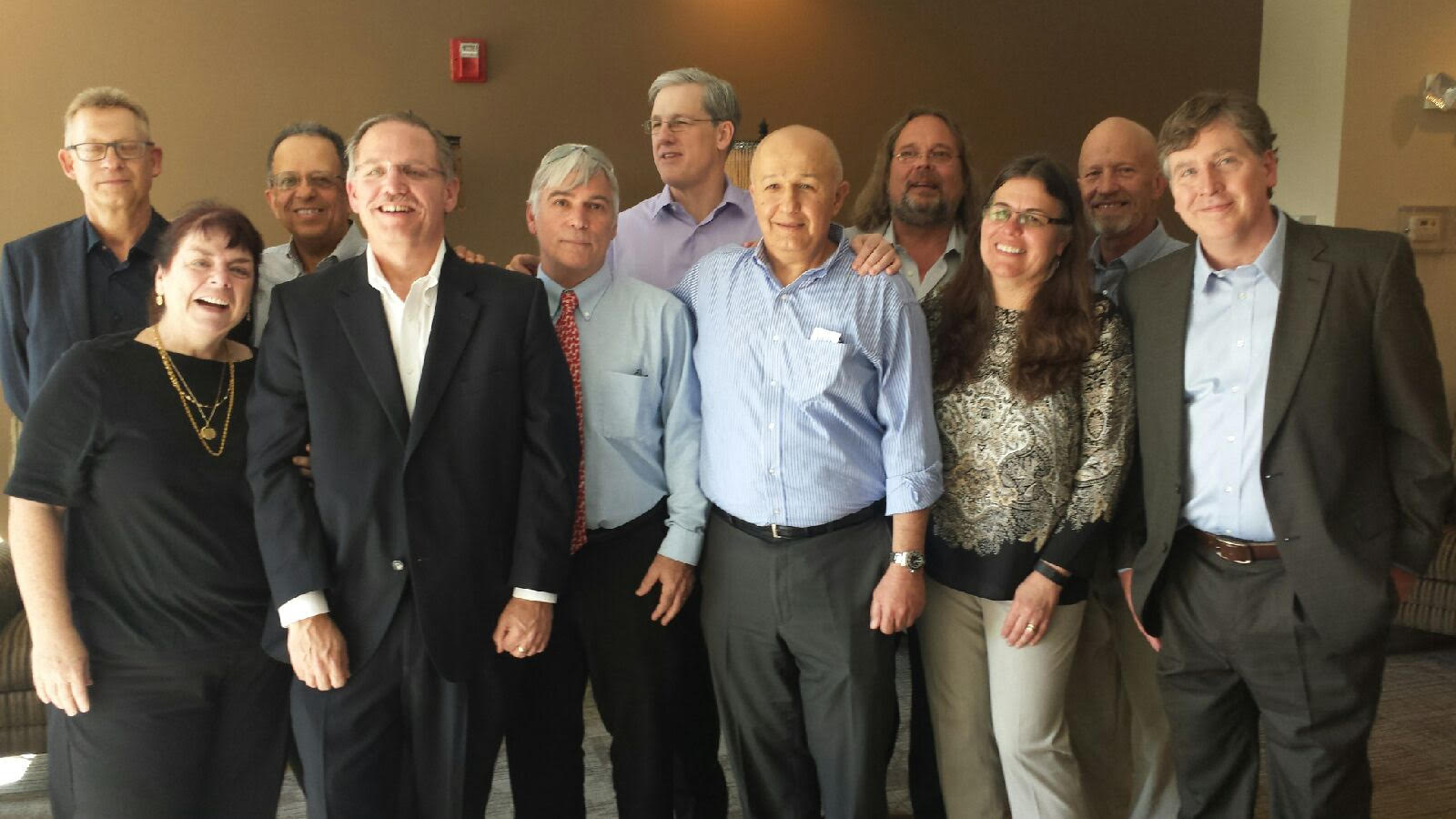 Rick Winward, Mary Mullin, Osama Ishak, Brian Mulligan, Marc Dorsch, Ted Speers, Abed Isa, Steve and Sara Lettelier, Jim Thrasher, Dave Hicks. (Photo submitted by Fred Bobb (a.k.a. "Camelman")
Read Obituary: Russell Boon Rhea